Susan Eicher, Realtor®
Making a Difference in Louisville, One Family at a Time.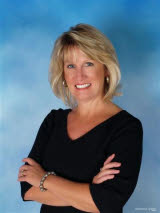 Most people buy or sell a home only a few times in their life. That's why it is so important to me to make you feel at ease as you begin this process – I know how important each decision is to your family. When you think of me, think of Southern Hospitality. That is how I serve. I am dedicated to giving you the finest service possible in Louisville, KY. This is not just a job to me...it is my passion. I will work to make you feel at ease as I listen to your wants and needs. I will educate you in the process whether you are buying or selling and be your counselor, helping you to make informed and confident decisions.
The real estate industry here in Louisville is becoming more sophisticated and challenging every day. You need a professional who is knowledgable about the market, who understands the industry and is positioned to stay ahead of the game. You need someone who wants to make a difference in their community, one family at a time with integrity, honesty, and respect. You need me, Susan Eicher. Contact me today to get started.