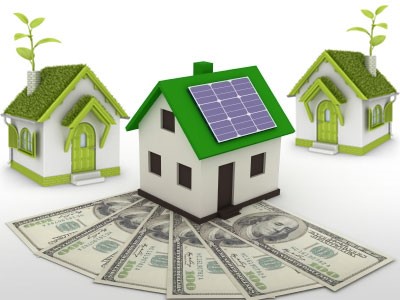 Making your home more energy efficient is a cost-effective way to not only save money but to also improve the performance of your home. The most effective strategy for improving your home's energy efficiency is to focus on the "shell" of the house…the walls, attic, windows and doors. Next, improve the energy efficiency of systems such as heating, cooling, lighting and appliances. Last, but not least, consider clean energy solutions, such as solar or geothermal.
The first step toward energy efficiency is to make sure that your walls and attic are well insulated. High quality insulation slows the rate that heat flows out of the house in the winter or into the house in the summer. That means it takes less energy to heat or cool your house. If your walls have no insulation, it will certainly pay off to have blown-in insulation and it will also improve the comfort of your home. If you have an unfinished attic, it is worthwhile to upgrade its insulation. It is a good idea to use an Energy Auditor to make sure that the insulation is installed properly.
The next step is to upgrade or replace windows. If your windows are old or leaky, it is time to replace them with energy efficient models or to increase their efficiency by using weather stripping and storm windows. While it's not usually cost-effective to replace windows just to save energy, if you are going to replace them anyway, the additional cost of Energy-Star rated...